Click HERE to go back to Glenmere Ocean House Page

This is the latest Picture from the Glenmere Ocean House.
To see the sample picture again and SLIDESHOW choices, click on the picture below.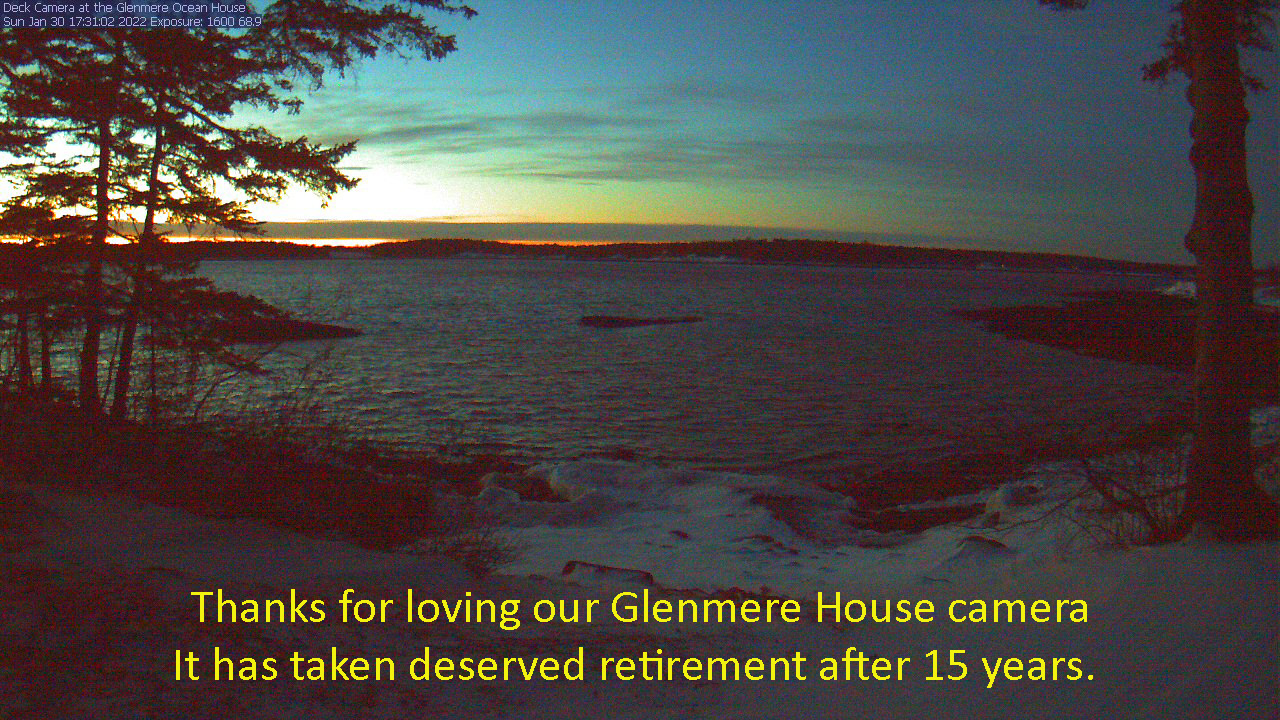 This is the view from the deck of the Glenmere Ocean House in Maine looking into Muscongus Bay at the Atlantic Ocean.
It is provided for you, our neighbors and our many summer guests and renters who have stayed for a week or many weeks.
The camera angle doesn't show it but on the left is the open Atlantic Ocean.
If you catch the picture during bad weather, come back again on a nicer day :-)

When wind is very calm, it may seem like a lake but it is always the Ocean.
• Click HERE to go back to Glenmere Ocean House Page